An inner view of the outer world
During the naturalistic phase, the young artist painted a variety of still lifes, a great many landscapes, human figures and single flowers:
Slide the carousel and click on the images to see a full format.
The artist often painted riverside landscapes: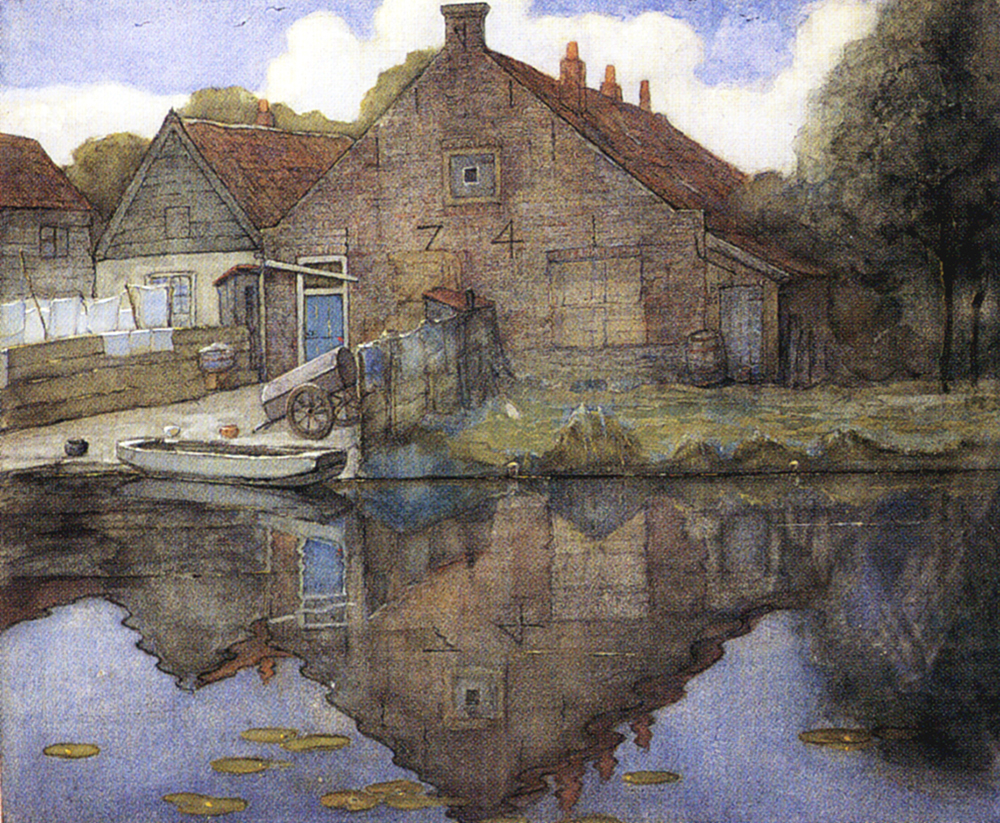 The solid and static shape of a house is reflected in the dynamic flowing water of a river suggesting contrast and ideal interpenetration between the human quest for firmness and durability (the house) and the ever-changing aspect of nature, in this case of water.
In Geinrust Farm, Compositional Study the arched profile of the trees is reflected in the river to create an oval form: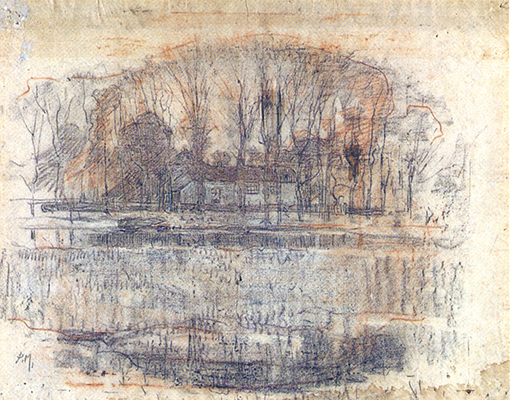 "I was struck by the vastness of nature and I tried to express expansion, tranquillity, unity". (Mondrian)
The flowing river expresses expansion while the oval form suggests unity.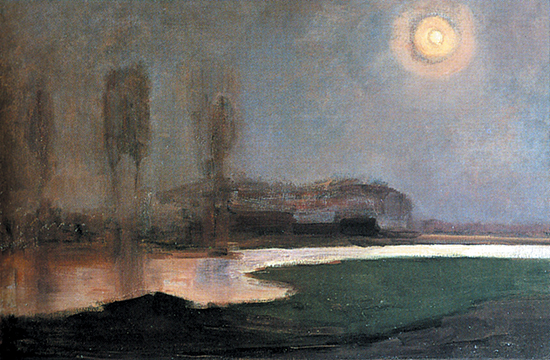 Around 1907 the artist worked at several paintings in the light of evening and by moonlight. Unlike sunlight, which accentuates colors by creating reflections and shadows that increase the manifold appearance of things, the light emitted by the moon is faint and makes it possible to see the broad outline of the landscape. The details are reduced and the multiform natural appearance appears more synthetic.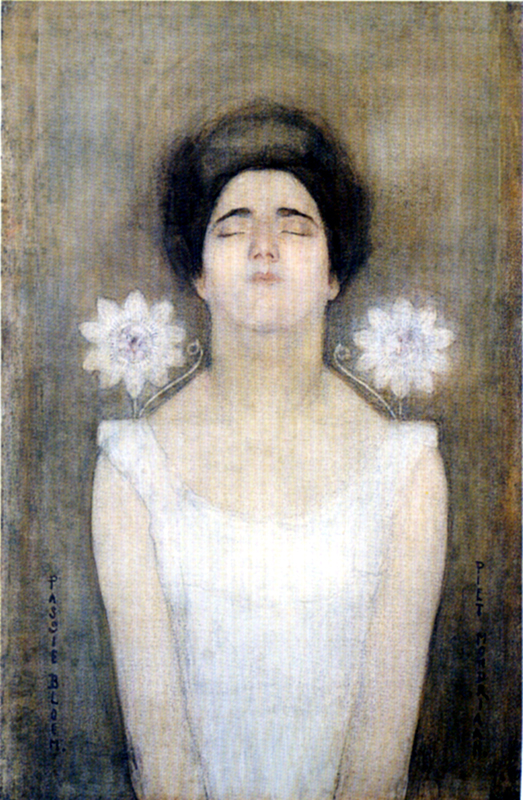 The human figures are mostly presented in contemplative attitudes. The female figure with one or more flowers is a subject connected with the theosophical theories that interested the artist in that period. The flower indicates a process of inner purification.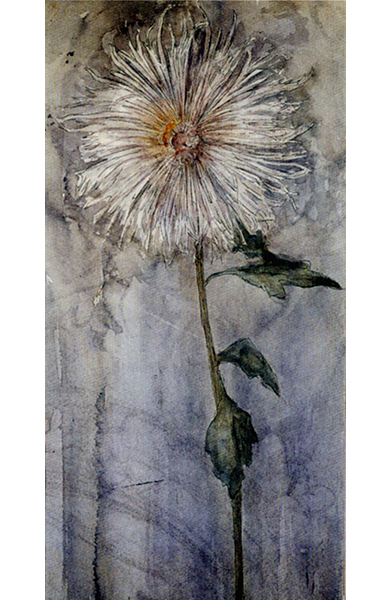 Mondrian was drawn to the simplicity of a flower while contemplating its complexity at the same time.
Visit next page: Mondrian's Expressionism
back to overview