The following pages present an in-depth examination of Mondrian's oeuvre from the first naturalistic works up to the last two abstract compositions Broadway Boogie Woogie and Victory Boogie Woogie which represent a marvelous synthesis of the artist's new vision of reality.
Michel Seuphor Mondrian's first biographer, an artist and theorist himself, wrote:
"The evolution of his work is certainly the most eloquent of this century. No modern painter comes from so far, none has gone so far. This trajectory remains forever unique. The process is of such a clear and pure progression that it is its own myth.
He comes from Van Gogh – what am I saying – he redoes the whole evolution of Van Gogh himself, then, after having painted as a fauve before the fauves, he catches up with cubism, overtakes it, slowly continues a process of dematerialization until a 1931 canvas, which has only two black lines on a white background.
Then the curve gradually descends towards the sensitive life, to end up in the "boogie-woogies", in view of a new land. I know of no other example of such acute finalism."
(Michel Seuphor, Piet Mondrian, sa Vie, son Oeuvre, Flammarion, Paris, 1956)
While the entire oeuvre constitutes a unified evolution process with no breaks in continuity, it can be divided into a number of sections for explanatory purposes.
MONDRIAN'S NATURALISM 1893 – 1907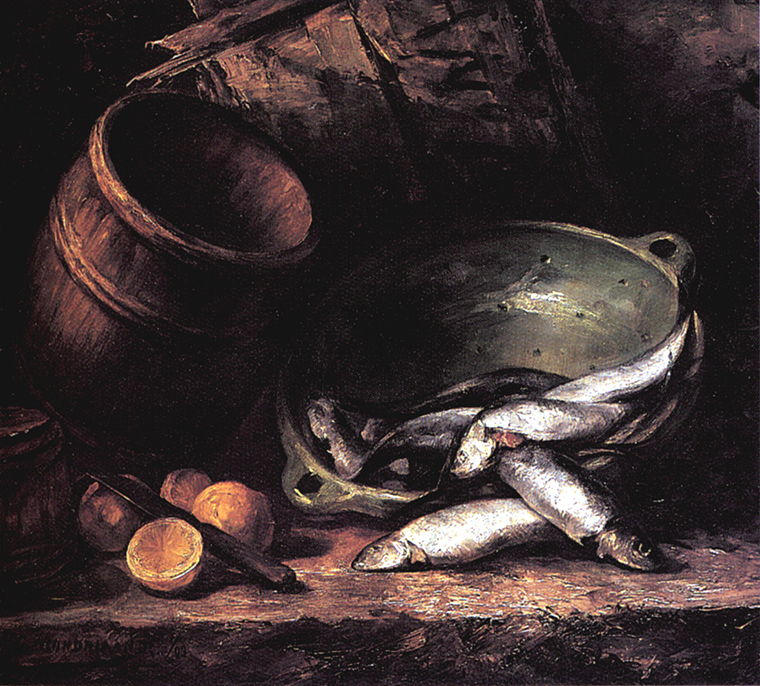 The works produced between 1893 and 1907 were predominantly still-lifes, portraits, and above all landscapes including drawings in pencil or charcoal, watercolors and works in oil on canvas. The works shown here highlight aspects that were to become salient characteristics of his approach during the subsequent phase of development. More..
MONDRIAN'S EXPRESSIONISM 1907 – 1911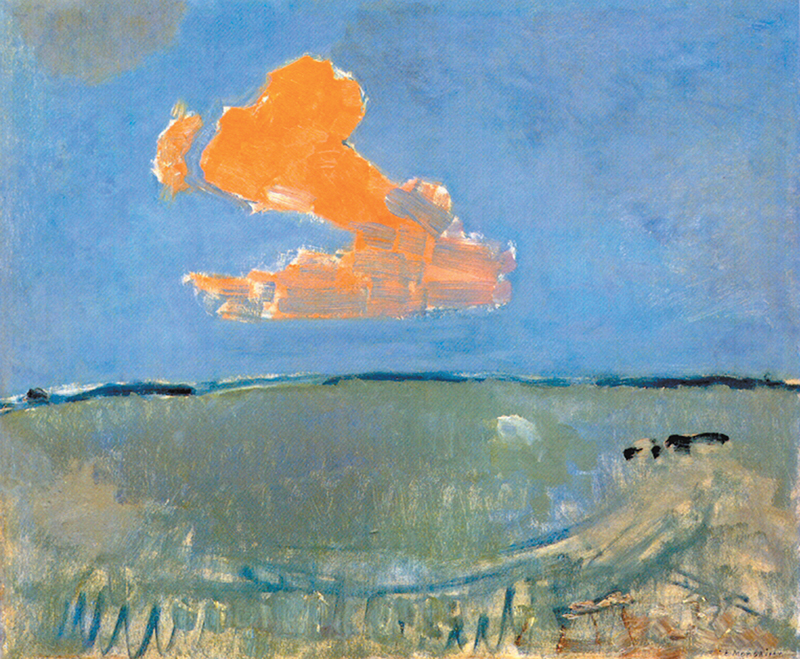 The acceleration triggered by the process of industrialization and the new rhythms of life, not to mention the advent of photography, contributed to the transformation undergone by the arts as from the second half of the 19th century. No longer required to provide a faithful depiction of detail, painters felt freer to interpret the appearances of the world. More..
MONDRIAN'S SYMBOLISM 1901 – 1911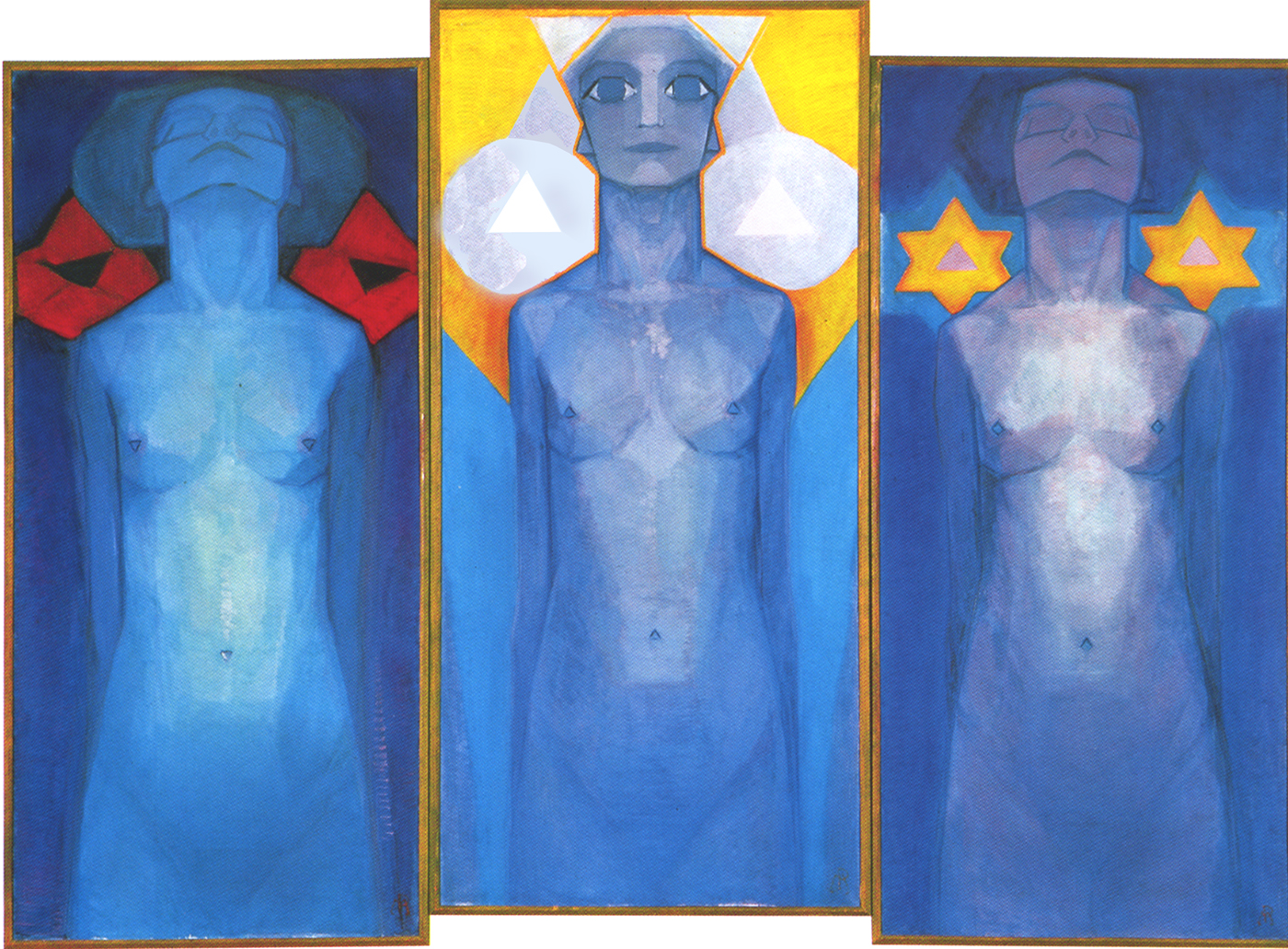 The Dutch painter produced a series of works that are normally described as symbolist. These are works that show Mondrian's sensitivity toward themes of a more universal nature and constitute a prelude to his later interest in the theosophical doctrine. This constituted no more than a phase of transition toward the development of a wholly visual language. More..
MONDRIAN'S CUBISM 1911 – 1914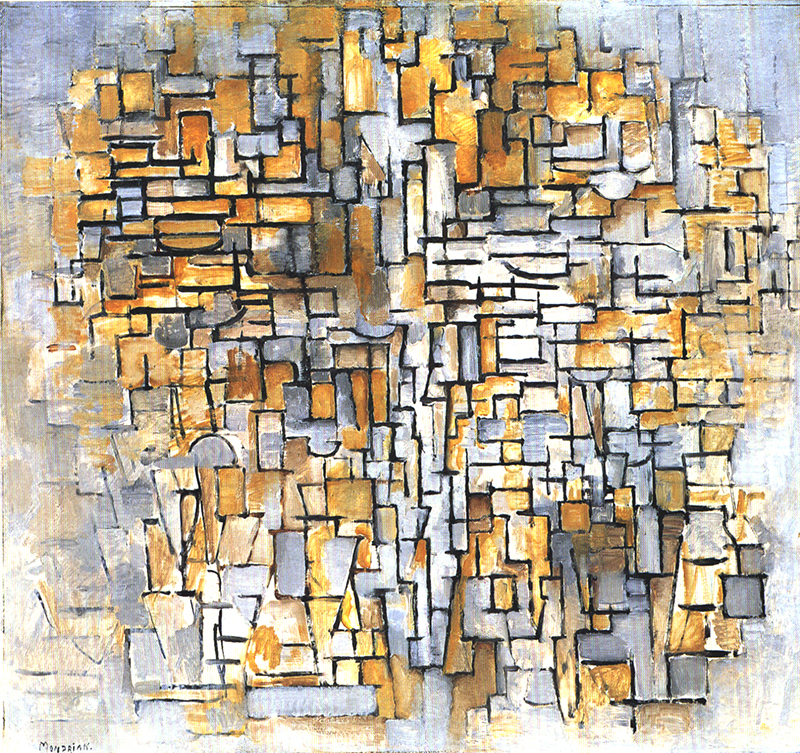 The naturalistic (or figurative) space modeled on the static appearance of things now began to adapt to the changing form that things assume while interacting with one another beneath the gaze of a mobile observer. It was no longer the outer appearance of individual things that counted now (photography was meanwhile available) but rather a spatial structure capable of connecting all the objects and placing them in a dynamic relationship to one another. More..
MONDRIAN'S REVOLUTION 1915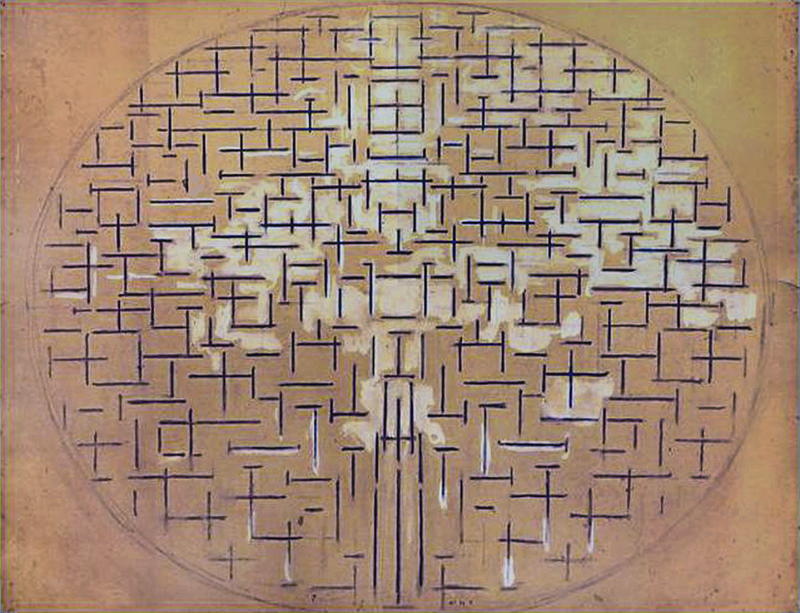 Mondrian regarded Cubism as a way of giving concrete shape to a universal vision of reality. In 1915 the artist lays down the foundations of a totally new kind of space which constitute a revolution from the type of space which was still based on the principles of Renaissance plastic space. More..
TOWARD NEOPLASTICISM 1916 – 1920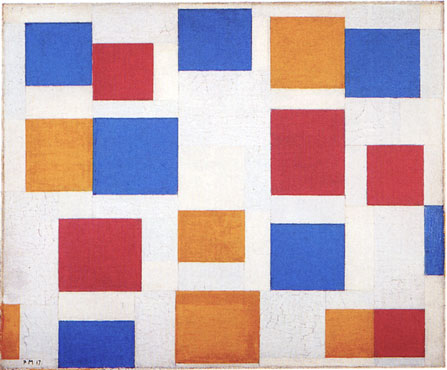 During this period the artist works to give concrete shape to the new plastic space. These compositions constituted Mondrian's first exhaustive formulation of what was to become the Neoplastic vocabulary underpinning all his subsequent work. More..
NEOPLASTICISM 1920 – 1944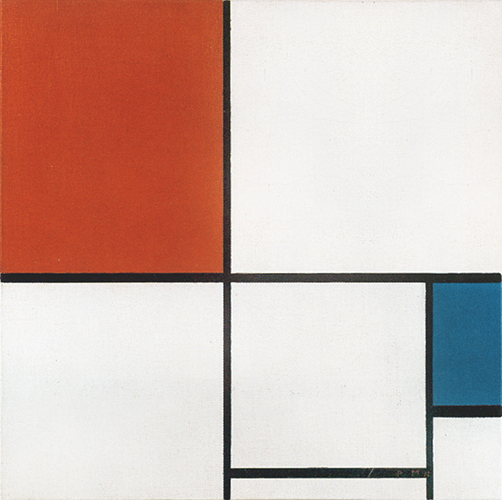 We analyze here Neoplasticism. The examination is split into seven parts:
NEOPLASTICISM – Part 1
1919 – 1925
NEOPLASTICISM – Part 2
1925 – 1930
NEOPLASTICISM – Part 3
1930 – 1933
NEOPLASTICISM – Part 4
1934 – 1942
NEOPLASTICISM – Part 5
New York City
NEOPLASTICISM – Part 6
Broadway Boogie Woogie
NEOPLASTICISM – Part 7
Victory Boogie Woogie