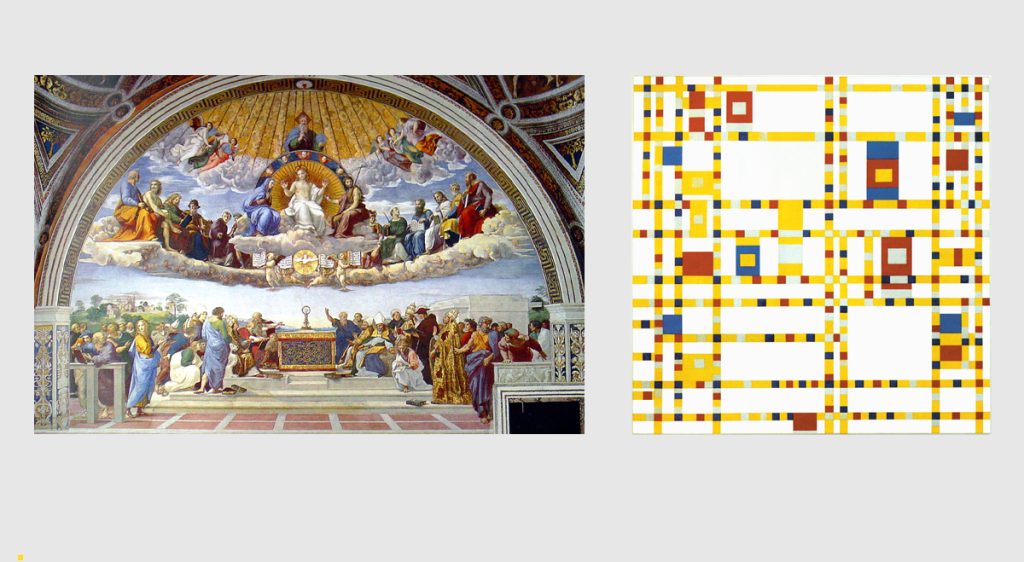 Modern and contemporary art seems to have lost touch with the sacred.
Paul Klee says that "the purpose of art is to make the invisible visible."
"Art must express the universal." (Piet Mondrian)
Henri Matisse: "What you seek to express is above all unity."
It seems that present day art disregards these masters of modern visual thought.
Art, or rather, what is often called art today, pursues fragments of reality and no longer seems able to give us a broader vision of things. We see a great quantity of cumbersome and insignificant artifacts that fill up today many galleries and museums of contemporary art.
Placing the mystery in full light
Michel Seuphor, Mondrian's friend and collaborator – also an artist, poet and art theorist – described Piet Mondrian's work as follows: "For the first time in history, one of these prophets is an artist, a painter. For the first time, the presence of another world in this world has been entrusted to an image-maker. (…) This time it is not a matter of reading or interpreting, but of seeing. (…) For those who know how to see, I believe that he has succeeded in placing the mystery in full light."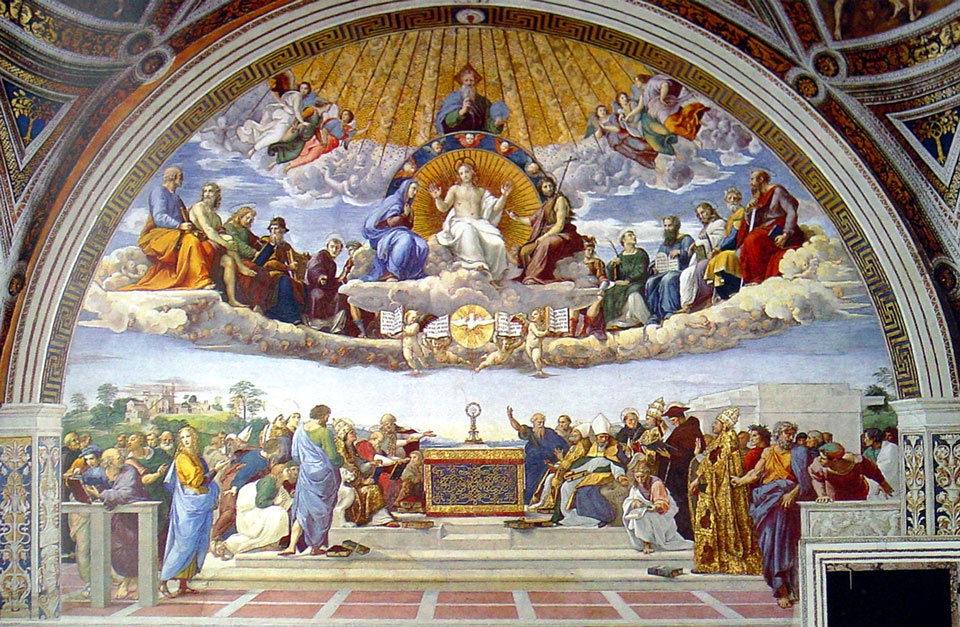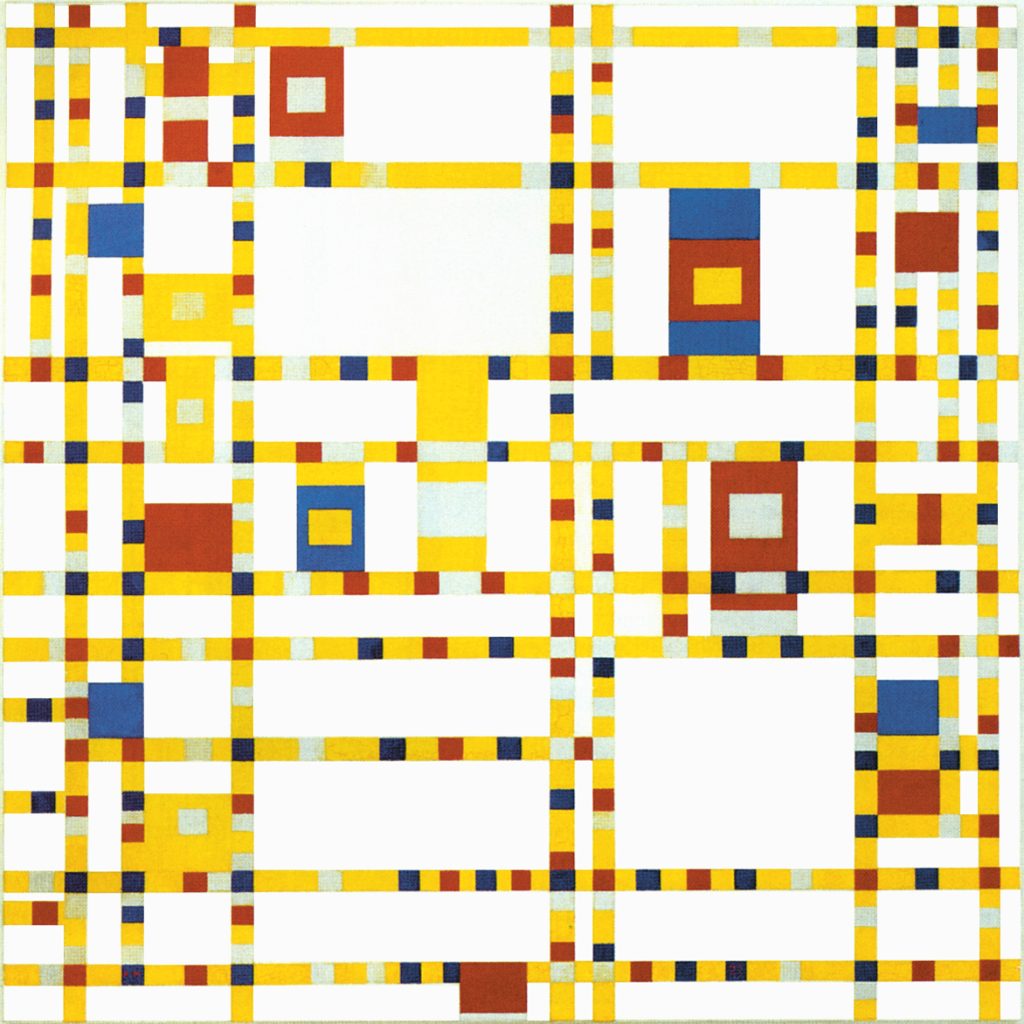 A sacred value
At a first glance we would certainly all agree in attributing a sacred value to Raffaello's fresco, but we would be suspicious if we said that the same could be said of Mondrian's painting. We would have no doubts about the sacred character of the ancient painting because in it we recognize obvious symbols of Christianity such as an altar with the host, a dove symbolizing the Holy Spirit, angels with the four Gospels, the figure of Christ and a character above all, immersed in a golden sky, which suggests the Eternal Father. In the modern painting, on the other hand, we see perpendicular lines marked by a succession of small squares and interspersed with larger areas of color.
Interesting affinities
What could be sacred in an image without popes, saints and angels flying in the sky? If at first glance there does not seem to be anything in common between the two works, a more careful analysis reveals some interesting affinities. At a distance of four centuries, the two works speak to us of substantial aspects of human existence. They certainly do so in a very different way because in the meantime everything has changed in the lives of men. Everything has changed, but certain fundamental traits of human nature have not changed that much.
We can summarize as follows some of the themes dear to every religion and every form of spirituality and wisdom:
To observe every form of life by considering it as part of a process that unites all things. Both the ancient fresco and the modern painting show a multiplicity of parts that reaches the unity and a unity that opens to the multiple. More..
Imagine an infinite reality of which our reality is only a part; consider the visible and the invisible. The two works present a visible reality and an invisible world but no less real. More..
back to past and present
Copyright 1989 – 2023 Michael (Michele) Sciam All Right Reserved